Boston Family Business Academy
PROGRAM 3: Best Business Board (BBB) for Your Family Business Certificate Program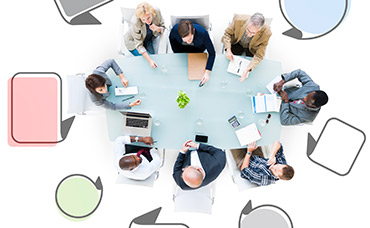 This highly interactive experience is designed to help develop participants through engaging content, peer discussions and real-world case studies. Its goal is to strengthen the performance of directors and to help the preparation of future board members and board chairpersons. Attendees will also connect and learn from the successes and challenges of other families in an inter-active environment —supported throughout by expert facilitators.
Participants will focus on:
The role of the board (advisory or fiduciary) in a family business
Effective board function, including the board's relationship with the family and management
The specific value of family directors, independents, the chair, and committees and how to leverage those strengths
The behaviors that make a family director effective in the boardroom
Key skills and knowledge that family directors should have and/or develop
Navigating the unique tensions that family directors experience

Your family enterprise's corporate governance system—whether for an operating company, portfolio of companies, holding company, or family office is the core of this program.
We explore key topics related to how owners can maximize the value of their board(s):
Appropriate Governance Design: What are the different types of boards, and what are the right boards for your family enterprise?
Mission and Role of the Board: What are the duties of a board at different stages in a family enterprise's development?
Board Design and Effectiveness: How is a board structured, composed, managed, and led?
Board Performance: How is a board's effectiveness evaluated and strengthened?
Individual Impact: How do individuals more effectively contribute to the board, or prepare to serve on or lead the board?
In detail, this program explores the following themes related to how owners can maximize the value of their board(s):
What a board provides to the owners, and what the owners need from the board to navigate the challenges of the new disruptive economy
Different types of boards and different roles for boards
How to design the right board(s) for your family enterprise: operating companies, investment companies, impact investing entities, family office, and holding company
How the board reconnects with, and supports, the family enterprise's vision for the future
Training the next generation to be successful board members
Critical relationship and coordination between the Board and family governance
Main duties of a good board
Board's responsibilities to gain competitive edge and enable the innovation agenda
Board's role in integrating corporate strategy and talent development
How to compose an effective board, and the different composition needs of different boards
Independent directors: recruiting, compensation, and getting the most value from them
Family directors: preparation, development, and getting the most value from them
Progressive role of the Board Chair or Executive Chair in a disruptive environment
Effective board agendas, and what good board meetings accomplish and board's role between the meetings
Evaluation of the board's performance
INDIVIDUAL ACTION PLANS
Over the course of the program, each team develops an action plan for their family enterprise's board(s). Everyone develops an action plan for his/her own professional development as a board member. Action plans are designed with guidance from the faculty to address each board's goals and challenges
WHO SHOULD ATTEND:
Shareholders, Board Members,
Family members who intend to learn the principles of a Family Board and prepare themselves for the future board assignments
Key senior executives (with participating family members)