family-advisor.com
About Dr. Haluk Alacaklioglu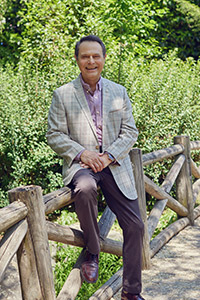 Haluk graduated with "honors" from Harvard Business School and later earned his PhD (thesis in Corporate Governance and Family Business) at AUL, London. He started his career in multinational companies around the world (P&G and Philip Morris International), has worked as a manager in the USA, Europe and the Middle East. He opened offices in Eastern Europe and the Middle East as the Managing Partner of world's preeminent leadership advisory firm (Egon Zehnder Int) and supported hundreds of companies in identifying and evaluating senior managers for over a decade.
In 2000 he founded the advisory firm Family Business Governance, LLP, which also owns and runs the Boston Family Business Academy™ a prime institute for educating and training members of family enterprises family businesses teaching them good governance practices. He also owns Board Advisor®, serving as independent board member as well as helping corporations to increase the effectiveness of their Boards.
Haluk advised the boards of both publicly traded companies and family companies and specialized in "good governance" of family enterprises. He had the opportunity to work with hundreds of business families, with diverse backgrounds, cultures, religious beliefs on five continents, enriching his experience. His focus has been on strategic family succession plans, constitutions and protocols with practical applications and best board practices.
His mission, in his own words:
Family Enterprises are the foundation of the global economy and society. Helping them achieve sustainability creates wealth, employment, growth, and welfare contributing to individual happiness. I am proud of dedicating my career to help families in business achieve their objectives.
Besides his professional work, he has been leading many projects to promote "good governance. In 2002 he pioneered the establishment of Turkey's first independent Corporate Governance Association (COGAT) and was elected as the Founding Chairman of the Association. In 2018 he pioneered the establishment of Board Members Association as the Founding Chairman. In 2012 he pioneered the establishment of the regional chapter of the Family Business Network (FBN), world's largest voluntary family business association. He has been qualified by the press in 2006 as "Professor of Family Business Governance"
Acknowledged as "Educator" by the Harvard Business School Case Study System Haluk delivers seminars, workshops, case studies for foundations, chambers, leading international private and investment banks and global organizations including European Bank, CIPE, and international groups such as Family Business Network; Family Firm Institute, USA; Campden Int. including North America, Europe, Middle East, India, South Africa.