Boston Family Business Academy
PROGRAM 2: Generation Next: Siblings & Cousins Certificate Program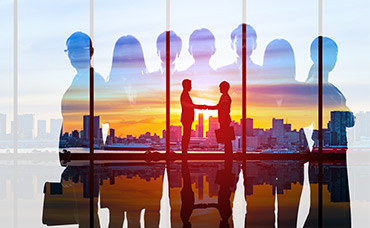 Once your family enterprise is moving from the founder generation to the siblings or into the cousins' partnership you will need new knowledge and skills to manage it.
This program will give you the opportunity to learn:
How to establish effective leadership in the in the siblings and cousins' generations
How to Plan for continuing growth, profitability, and balance the needs of multi- generational owners
From Siblings to Cousins: Prospering after the Second Generation and Beyond
Your will learn practical concepts and tested applications with cases of multigenerational success and failure—to help your thinking, improve your long-term planning and alignment, and reshape your family enterprise system.
The 3-day certificate program of the Boston Family Business Academy™. In this program our focus is on the future. We explore where family enterprises are going and how they are being shaped by various trends and disruptions that are likely to impact your family business, wealth, family offices, governance, ownership strategy, and talent. It provides strategic thinking and planning sessions about what will drive your success in the future economy. Through the case studies stimulating discussions led by the BFBA expert faculty members explore the opportunities, challenges, and future trends for owning, governing, and managing your family company organization over multiple generations.
The program provides real-life case study to learn in a stimulating and creative way about the good and bad practices and test your own ideas team experience with interactive group work and exchanges among other families. In addition, your family will get the opportunity to have, facilitated meetings with a coach to focus on your interests and agenda. You will actively work together to build a roadmap for your family enterprise, leaving the program with a tailored plan to keep your family and enterprise on the path of long-term success.
WHO SHOULD ATTEND?
The program is a transformative experience for families with sibling or cousin ownership groups where the second, third, fourth, or later generations are in control of the business or wealth. Case studies, conversations and class sessions focus on the distinct issues faced by multigenerational families that have survived beyond the founder-stage.
Families participate in teams of multiple individuals. The program helps family teams advance their thinking, look outward and gain insights, envision the future, improve their long-term planning and alignment, and focus on their own interests and agenda.
The program views the family enterprise from the angle of ownership, helping family members to understand the important decisions that are theirs to make, and how to govern and plan for the longevity of their family's enterprise activities.
Participants may include Owners and their successors; family members with the interest and commitment to think about the future; next generation members who are deciding about their involvement in the family enterprise
TOPICS
How family enterprises evolve over generations and how to succeed in today's disruptive environment
How to revisit and articulate your family's mission and core values
How to manage generational transitions of leadership, ownership, governance, and wealth creation in this fast-changing environment and with the emerging of the Millennial Generation
How to decide on a portfolio strategy for your family company, investments, and family office
How to decide among an array of emerging strategies for capitalizing, owning, and controlling your family company and investments
How families are modernizing and remaining united in this mobile, globalized world
How technology is shaping industries and companies, and how family-owned enterprises must adapt
How to govern the family, ownership group, company, family office, and other organizations of the family as the family and its activities become larger and more complex
How to keep the family and its enterprise on the path of long-term success
How to decide among the latest strategies for steering and sustaining a complex, multigenerational family enterprise, with a growing number of family owners, for another generation or more
The combined experience of faculty and participants produces deep understandings and action plans for participating families. Your family will have unique conversations and will leave the program feeling more confident about how well aligned are you about your future.