Boston Family Business Academy
PROGRAM 1: Family Business Good Governance Certificate Program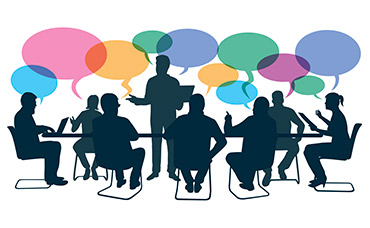 How to Maximize Family and Business Potential, From Founder to Sustainable Business
Developing Family Business Policies: Your success to sustaining you family business and keeping
the harmony in your family.
Put simply, family governance is the process of formalizing family decision making – considering how the family relates to the business, and how the business relates to the family. What should be the boundaries between the owning family and the company.
In this program, we help families to understand complex ownership and continuity issues and put appropriate governance structures in place. Then they can anticipate future issues more easily, discuss them as a family, and make collective decisions in everyone's best interest.
Family Business Good Governance Program helps founders, and their families build a bridge to the next generation. Founders and their family members learn to position their companies and families for ongoing success amid a fast-changing business landscape and increasing complexity. Structure the planning of your transition to the second generation—regardless of when that transition may be. You learn to start with the achievements and values of the founder and learn how to build upon these, growing your business to meet the expectations of the coming generations.
The program uses real-life case studies to learn in a stimulating and creative way about the good and bad practices and test your own ideas. You will experience interactive classroom work and exchanges among other families, also learning from their experiences. In addition, your family will have the opportunity to have facilitated meetings with a coach to focus on your interests and agenda. You will actively work together to build a roadmap for your family enterprise, leaving the program with a tailored plan to keep your family and enterprise on the path of long-term success.

The main learnings that people attending to this program get out of it:
Establish the basic rules and structures for the benefit of the business and your family
Learn the best practices and tools to protect and grow your family enterprise and wealth and how to avoid the wrong practices
Implement mechanisms to achieve good communication and strengthen team spirit among family members
Learn how other family businesses have govern themselves for long-term, sustainable success
Plan for your next generation members to be responsible stewards of your business
Family Governance, The Family Constitution: Agreements to Secure and Perpetuate Your Family and Your Business
Finding a common ground, then building a solid foundation for the future.
WHO SHOULD ATTEND:
Founders; Active and inactive family members; shareholders
Spouses and the next generation of family members
PARTICIPANTS WILL BE AWARDED WITH BOSTON FAMILY BUSINESS ACADEMY CERTIFICATE